SURROUDINGS AND ACTIVITIES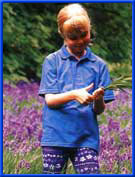 Vatera's endless stretch of beach, lapped by the clear waters of the Aegean has been repeatedly awarded the blue flag of the EU for its clean, unspoiled beach and water. It is an ideal spot for swimming, sailing, all sorts of water sports, fishing and boat excursions. The region is also endowed with great natural beauty, making it ideal for trekking on foot through the verdant landscape.

short stroll (about 200m) from the Hotel brings one to the "Almiropotamos", the river which descends from the hot springs of Polixnitos... In April and May, many guests enjoy bird watching along the river. At the bridge lives a colony of large turtles, which come out to greet the visitor, looking of course for bread and goodies.

At Vatera you will understand the value and charm of simple, relaxing holidays...